The topic for the debate during the JiA-days 2022 is still a secret, keep an eye here, in the app and on our instagram for more information on when it will be released!
The debate topic is a current and hot topic and will engage and create an exciting and lively debate between experts with wildly different opinions.
Last year's debate topic was "Gang crime, Encrochat and Legal certainty" and it was very appreciated. If you want to know more about that debate, go to the Facebook event below!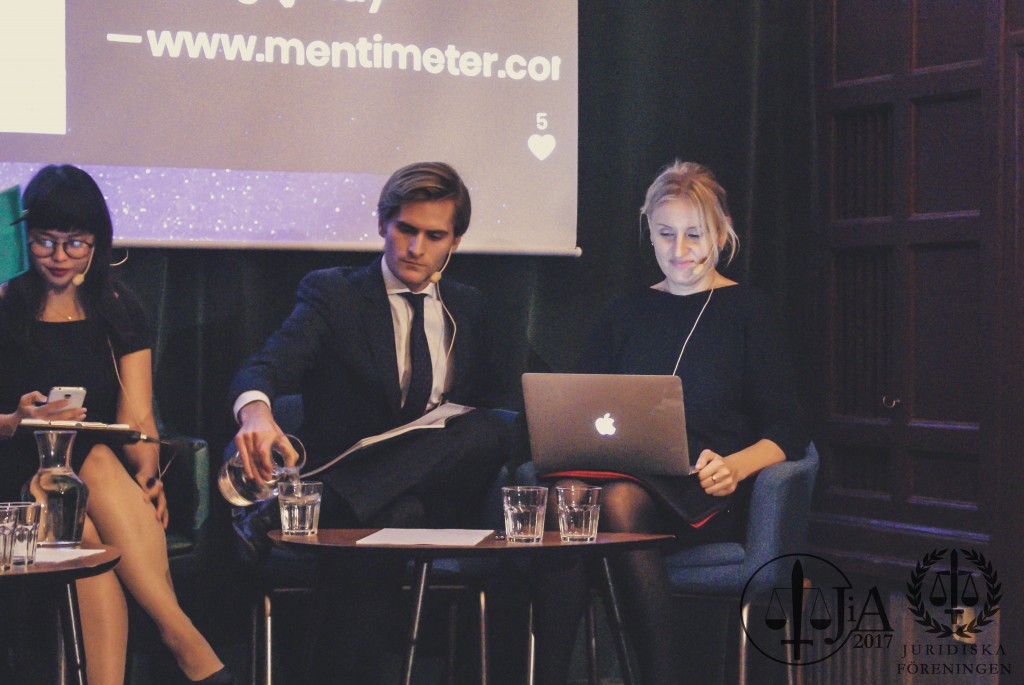 Chief of police in the police area of Gothenburg. With long experience in the police force, Erik has dealt with most things associated with gang crime and the questions connected to that.
Vice chief prosecutor and expert on "Efterlyst". Anna has gotten media attention when she was prosecutor in big cases such as international drug entanglements.
She is the attorney which has gotten Sweden proclaimed guilty by UN:s committee against torture and has a big interest in fighting for justice and legal certainty. In addition Emma has led attorney on call agencies in Rinkeby and Biskopsgården among others.
Even though Peter doesn't work with criminal law on a daily basis, he has a deep understanding of legal certainty questions and is often found as the writer for different debate articles about surveillance and bugging.
Senior lecturer and lectures in criminal law and criminal proceedings. Linnea has also worked at general court and has been a reporting clerk at the court of appeal of Skåne and Blekinge.
Sign-ups for the events (and a whole lot more) will be in the app on both Google Play and Appstore. Download it today and put on notifications so you won't miss anything!