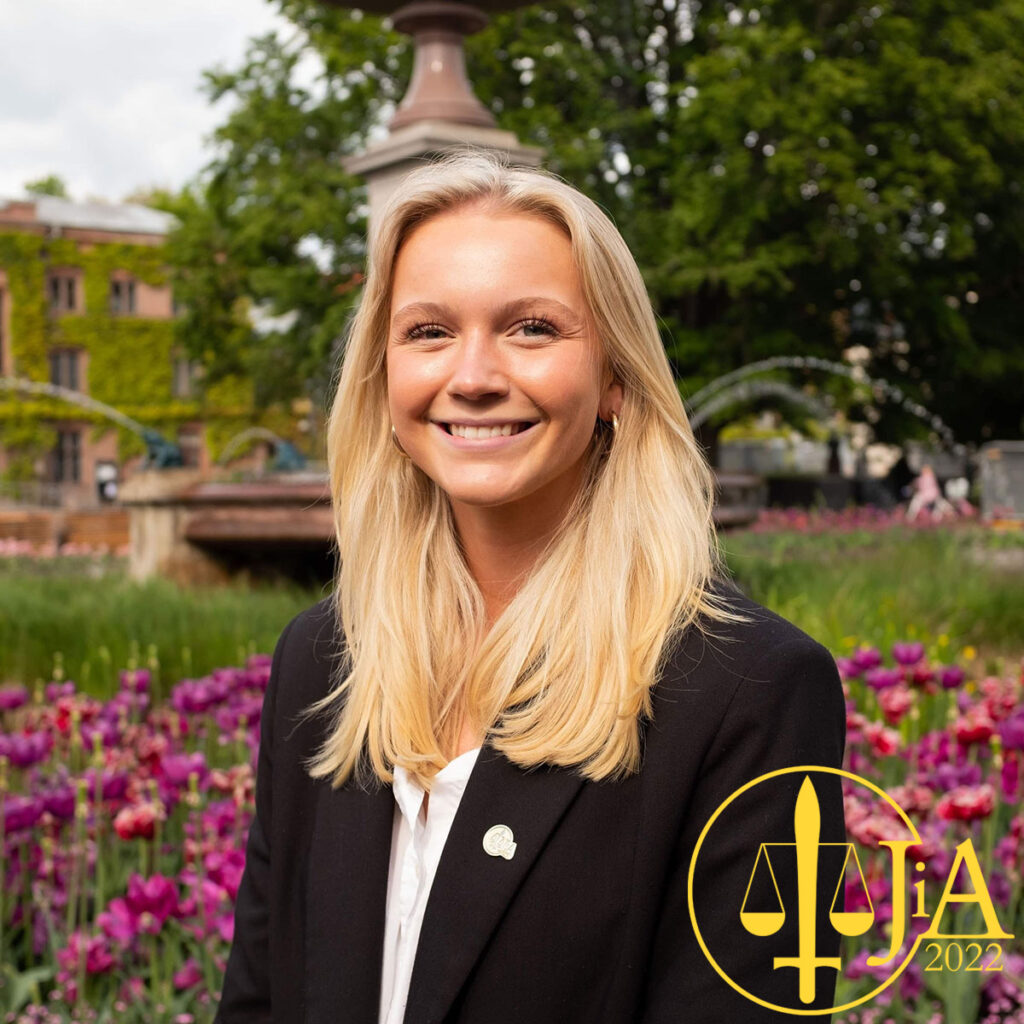 Katrine Spang Dyhrberg Nielsen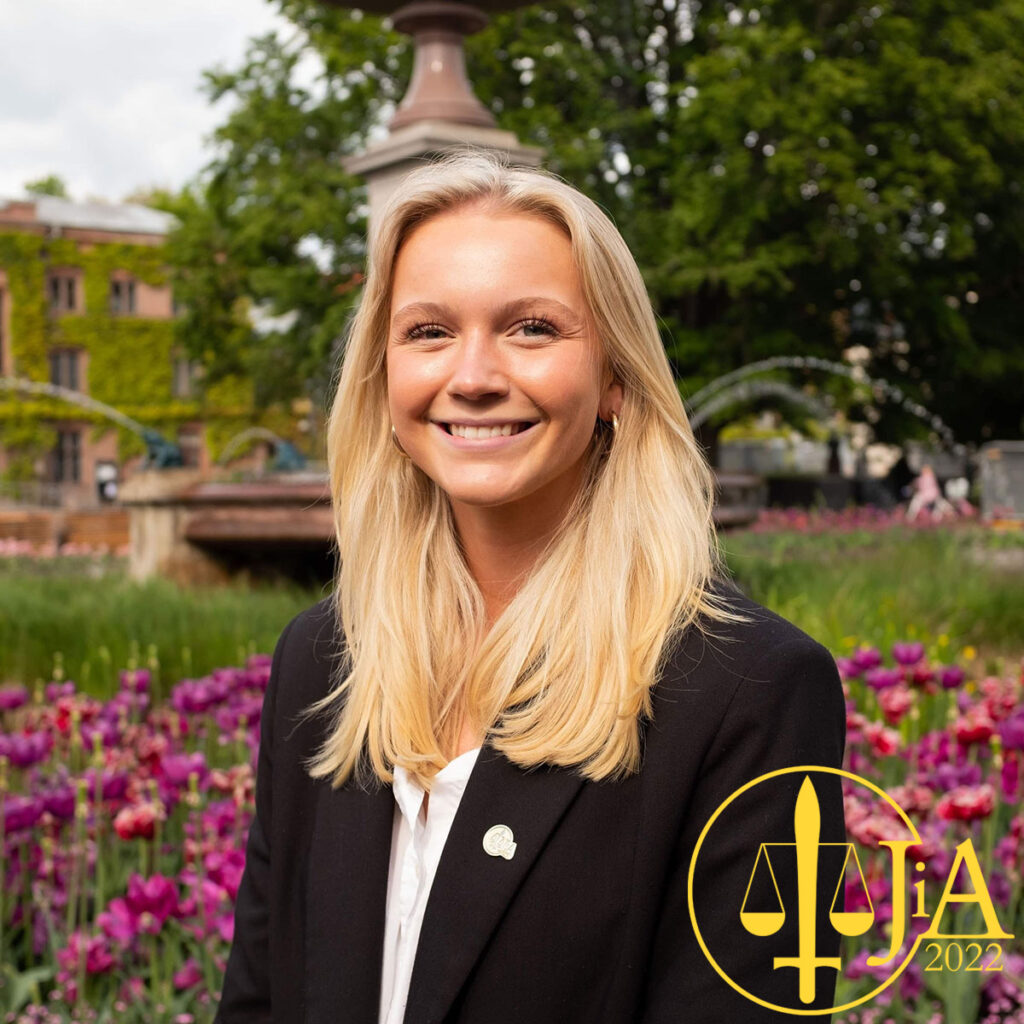 Katrine Spang Dyhrberg Nielsen
Hello! My name is Katrine Spang Dyhrberg Nielsen and I have the big honour of arranging this year's Preparty and Case during the JiA-days!
I am 21 years old and am originally from Copenhagen but moved to Stockholm when I was 14 years old. Nowadays I feel at home in Lund where I'm starting my fifth term this autumn at the law programme. In addition to studying I have a big intrest in skiing and as soon as school allows it you'll find me in Norway where i go skiing with my family and work as a skiing instructor.
I am incredibly thankful over the possibility of being a part of the JiA-committee 2022 and look forward to arranging the JiA-days together with all of the amazing people.
If you have any questions or concerns about the Preparty or Case just contact me!