The debate is a recurring and much appreciated part of the JiA-week that this year takes place on the first of November.
The theme of this year's debate is going to be released during the autumn, keep an eye out on our social medias to not miss out on important information and ticket releases.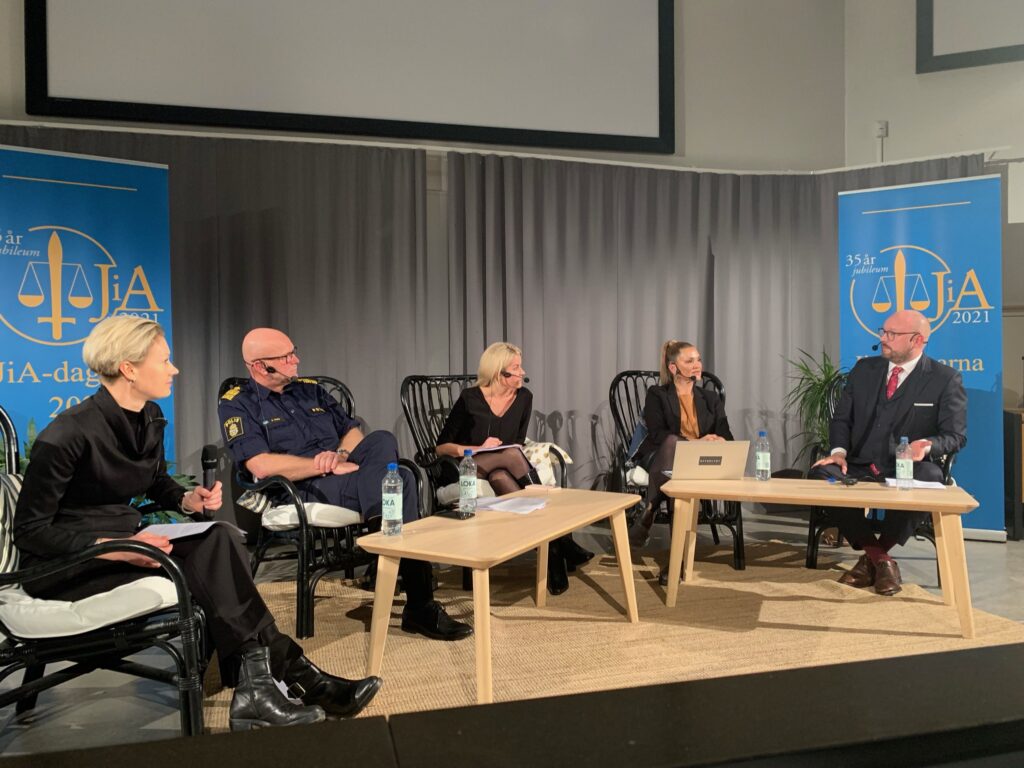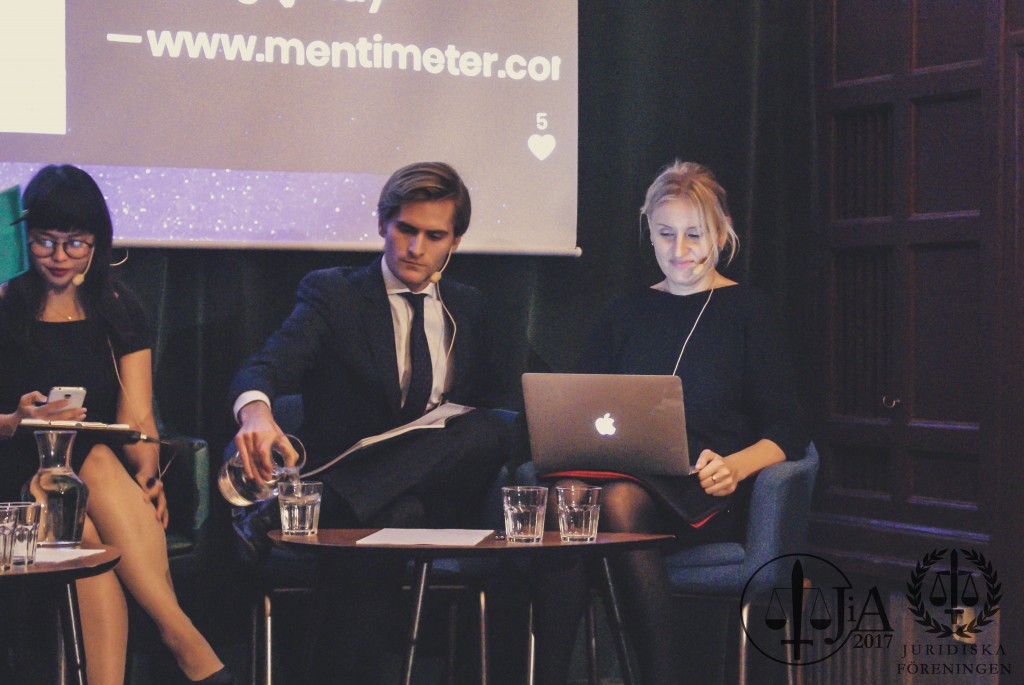 Polis och föreläsare som ofta medverkar i debatt om brottslighet i media, bland annat i TV-programmet Veckans Brott.
Advokat som i stor utsträckning arbetar med yttrandefrihet och andra fri- och rättigheter. Han har varit juridiskt ombud i flera uppmärksammade mål.
Människorättsjurist och verksam som chefsjurist vid Civil Right Defenders. Tidigare har han arbetat för Ombudsmannen mot etnisk diskriminering och Diskrimineringsombudsmannen.
Polis, jurist och författare. Hon arbetar som universitetsadjunkt vid polisutbildningen i Borås.
Professor i rättsvetenskap vid Örebro universitet och har tidigare doktorerat i konstitutionell rätt vid Lunds universitet.
Mathilda Tarandi är doktorand vid Juridiska institutionen i Lund och forskar i rättshistoria.
Sign-ups for the events (and a whole lot more) will be in the app on both Google Play and Appstore. Download it today and put on notifications so you won't miss anything!