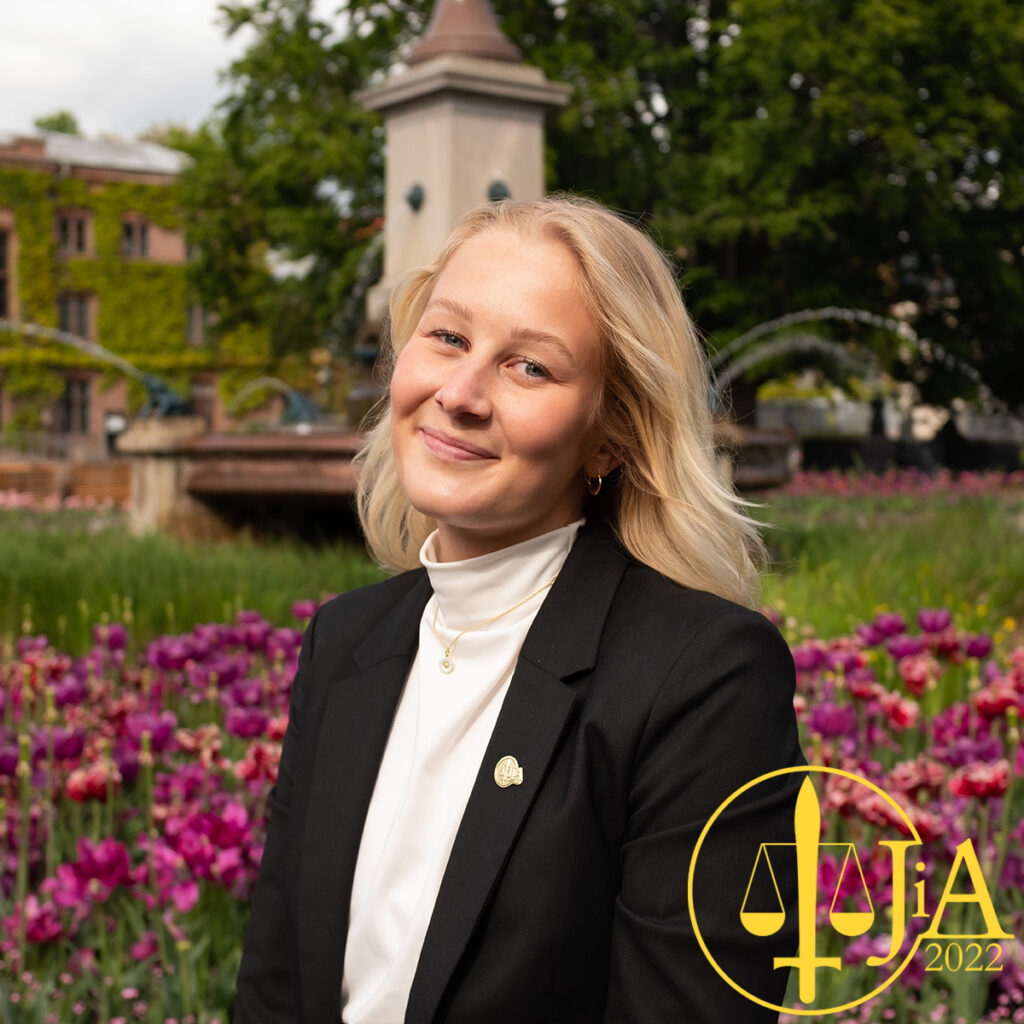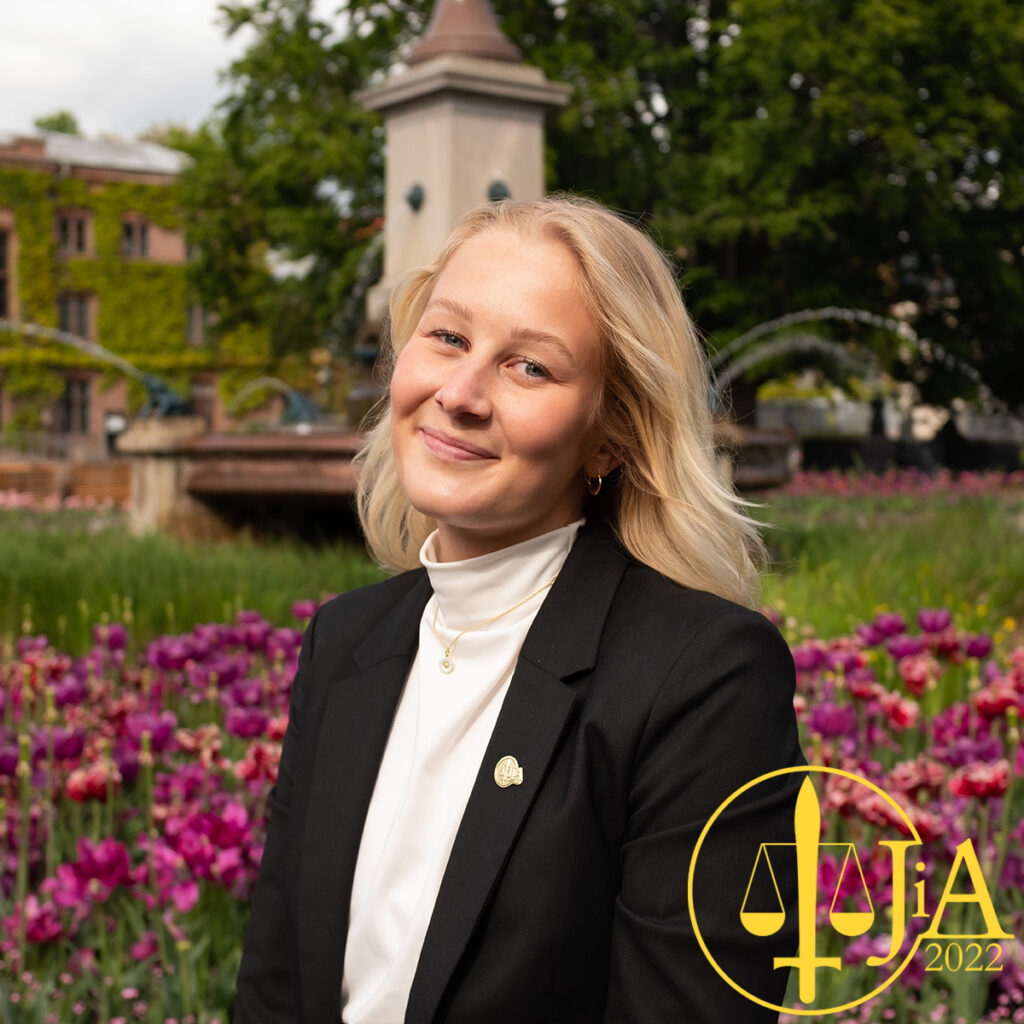 Hi!
My name is Hilma and I have the great honour of being the JiA-general 2022. Last year I was the sponsorship manager for JF and also the JiA committee. This gave me a taste of how fun and rewarding the JiA-days actually are, both for students but also for the exhibitors.
This year I look very much forward to leading the JiA-days with my very eminent general-colleague Agnes. Our hope is that the JiA-days will be even better and offer a bigger selection of career possibilities for the students.
I am 23 years old and come from the pearl of the strait, Helsingborg. In the coming autumn I will be starting my seventh term in the law programme. In my free time I love going on long walks and cooking a really good pasta. Besides that I also really like traveling and skiing, which is the reason I made sure to work as a tour guide and do two skiing seasons before I started studying.
Is anything unclear about the fair or do you just have some general questions? You're warmly welcome to contact me in that case! I hope we'll see each other at the fair this autumn!