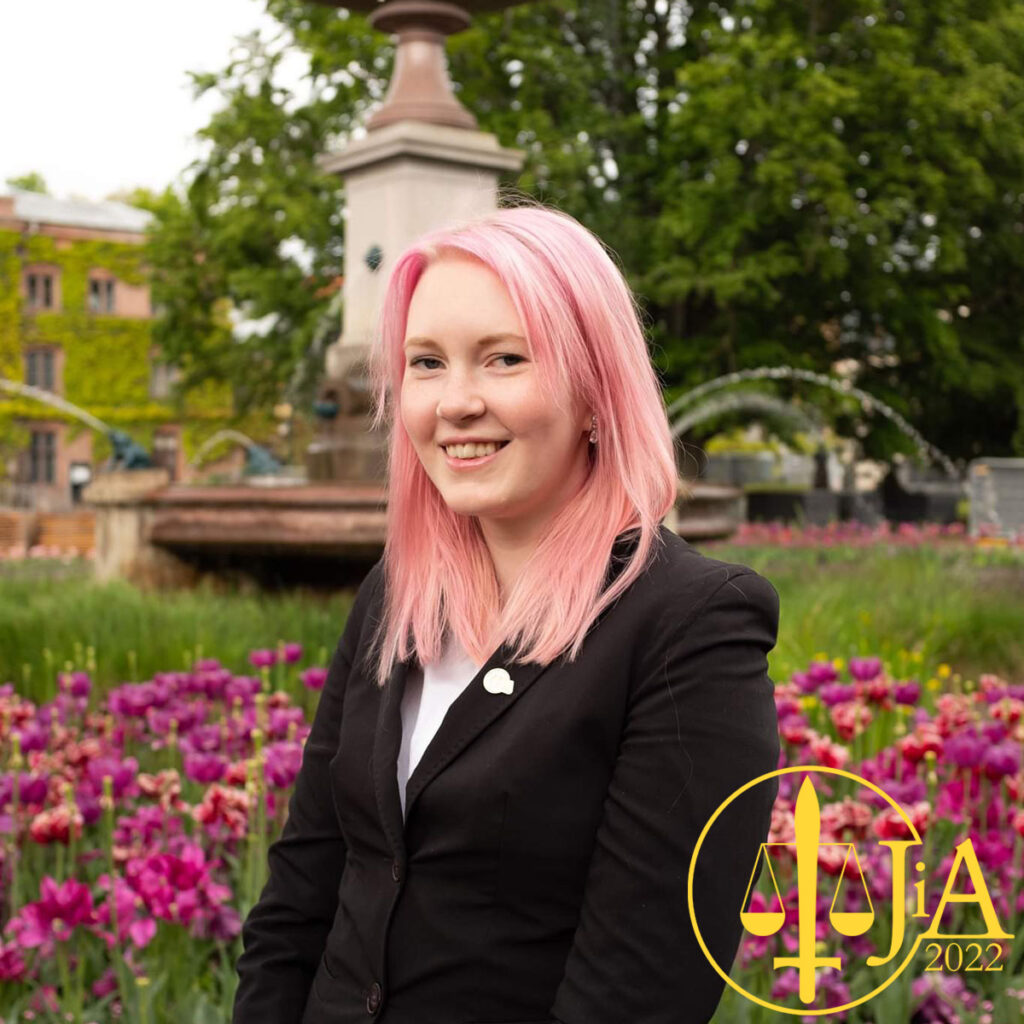 Marketing and Communication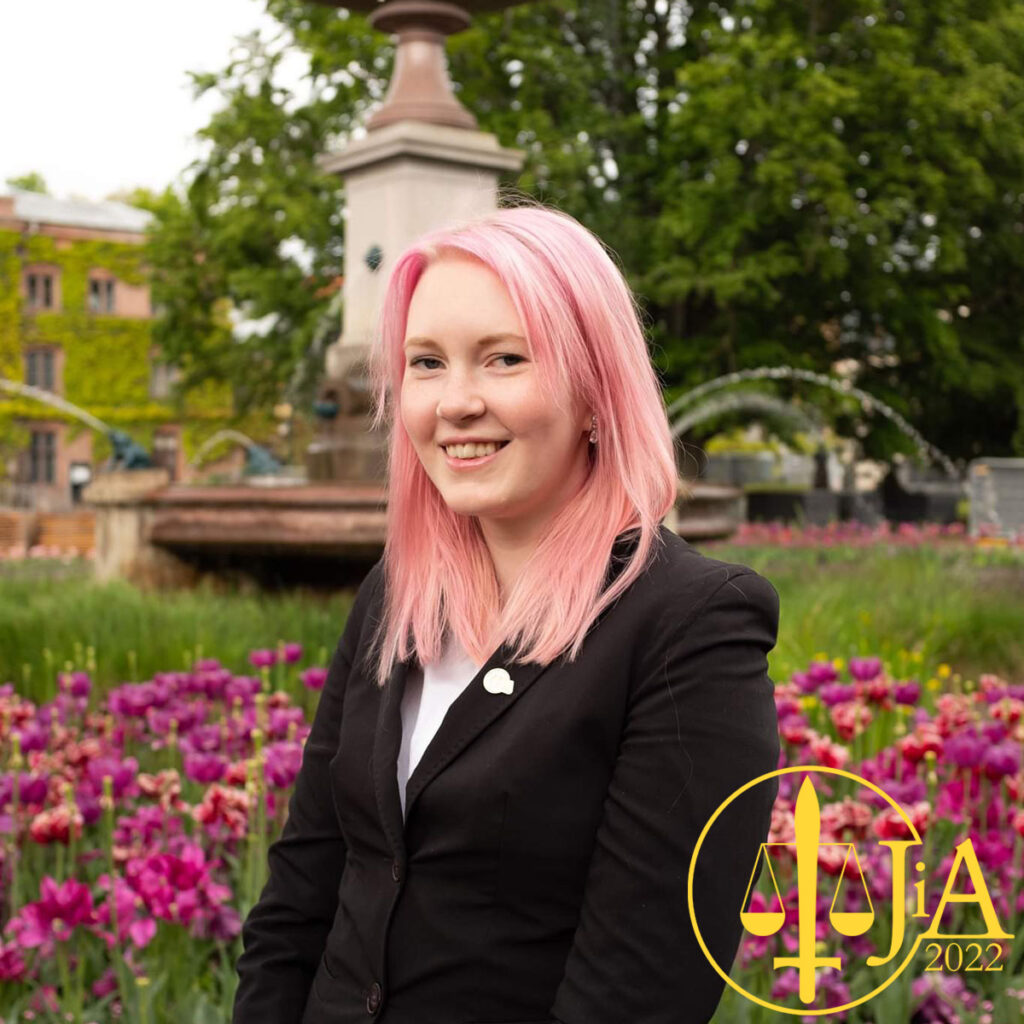 Marknadsföring och kommunikation
Hi! 
My name is Ella Frieman and I'm the one responsible for marketing and communication for the JiA-days 2022! My post means that I am the one updating and managing our website, responsible for social media and orders our JiA profile products.
I am 21 years old and from the Bestcoast, more accurately Halmstad. In autumn I will be starting my third term at the law programme, where I feel very content. Aside from studying I like to hang out with my friends and my corridor, go to flea markets and bargain-hunt and creating in different ways.
During this spring I worked in the carneval and that gave me a taste of engaging myself in the student life and I look forward to making the JiA-days 2022 as great as possible together with the rest of the committee!
Contact me if you have any questions or concerns!