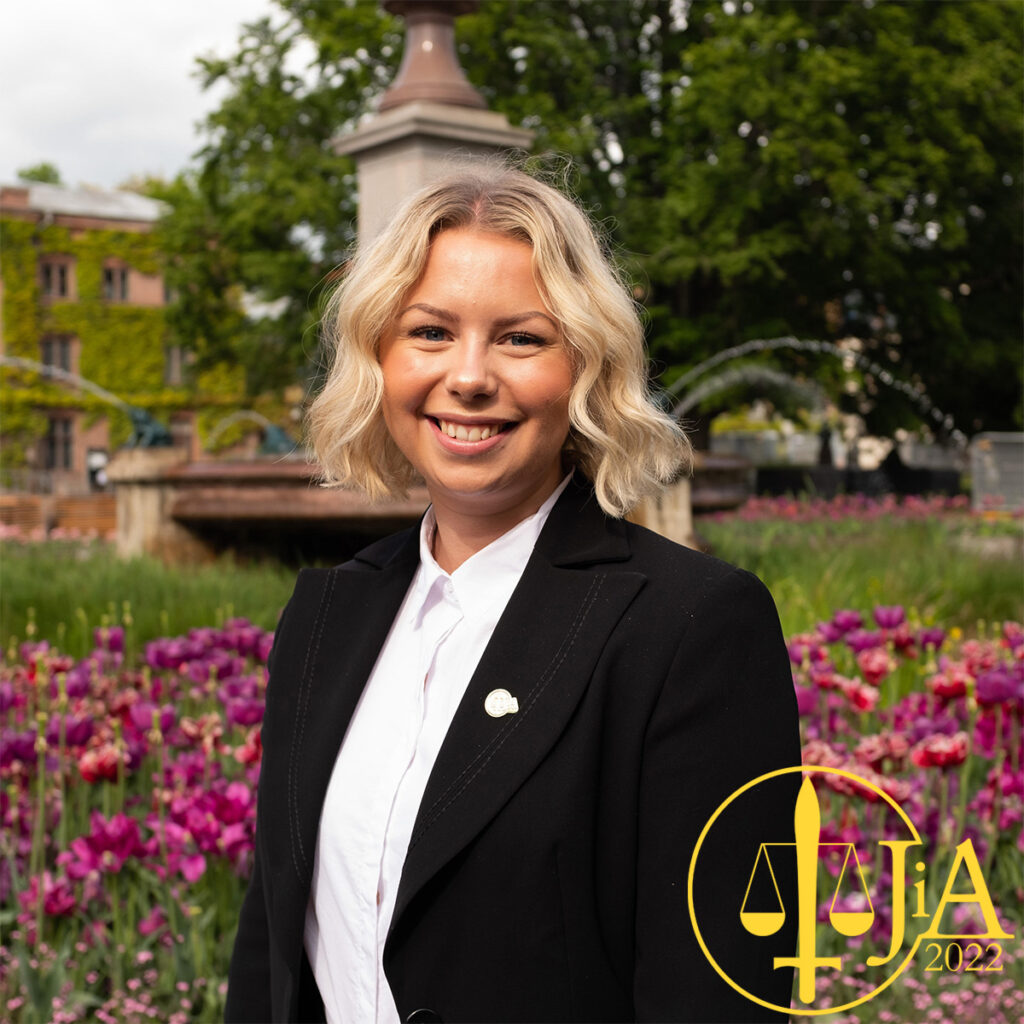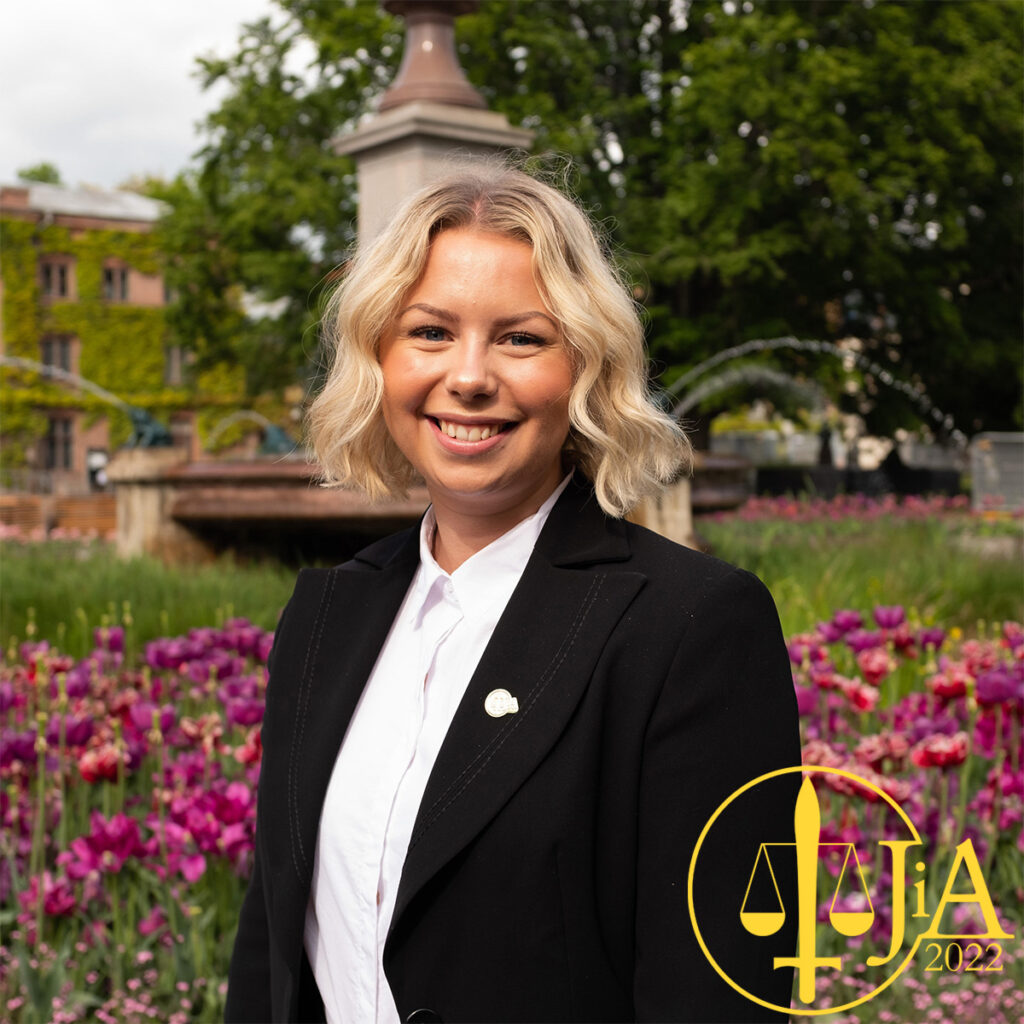 Hello! My name is Agnes Tell and I am the one who has the great honour of being the vice JiA-general and lead the work leading up to and during the JiA-days 2022 together with Hilma, this year's JiA-general. A very rewarding, challenging and most of all fun assignment!
I am originally from Borås, often known as the rainest city in Sweden, and in autumn I'm starting my seventh term at the law programme in Lund. In addition to my studies and JF-responsibilites, I like to hang out with my friends, drink champange and train.
The JiA-days has been dear to my heart since my first term when I was a fair host. In 2020 I participated in the JiA-case (recommend recommend!) and during last year's JiA-days I was in the committee. The JiA-days 2021 was the first normal JiA since 2018 since there were no more restrictions and the AF-borgen was finally finished renovating. What a success it was! That why I'm very much looking forward to making this year's JiA-days atleast as good together with Hilma and the committee!
Do you have any questions about what it entails being a exhibitor at the JiA-days, the sign up process or anything else, don't hesitate to contact me! I'm available at anmalan.jia@jf.se or by phone. Hope to see you in autumn!